If you're looking for a unique experience in nature, look no further than Treehouse Grove. Nestled in the heart of the Smoky Mountains, Treehouse Grove is a community of treehouses built and designed by "Treehouse Master" Pete Nelson. Its proximity to Gatlinburg means you can easily choose how to spend your day, whether you prefer to escape or embrace the hustle and bustle of nearby towns.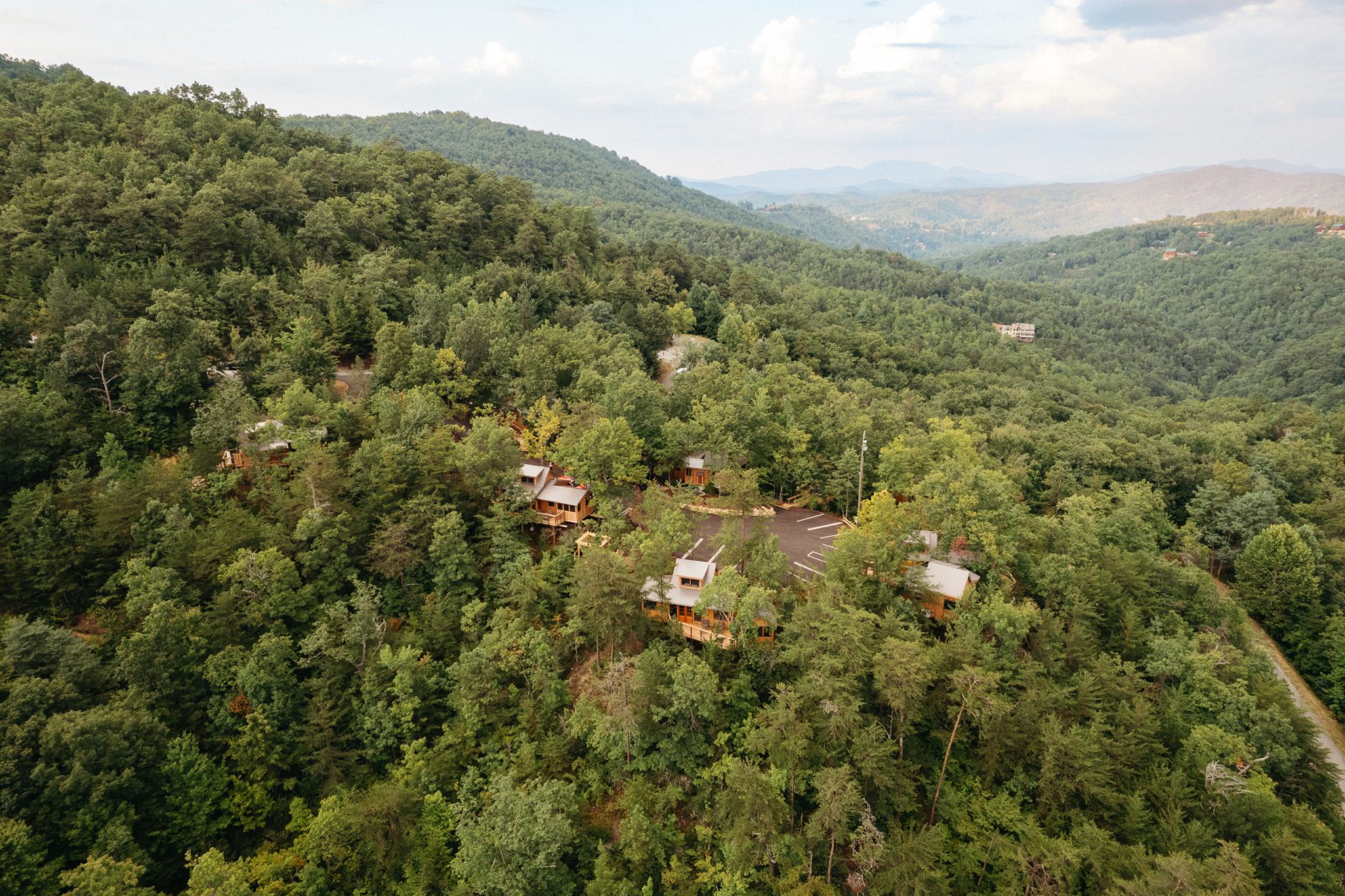 Getting Away From It All
At Treehouse Grove, you can immerse yourself in the serene beauty of nature. Choose from a variety of treehouses of one-of-a-kind designs and different sizes, all equipped with modern amenities such as electricity, heating, and Wi-Fi. Each treehouse is uniquely crafted with sustainable materials, providing a cozy and comfortable living space that blends in seamlessly with the surrounding environment. 
Escaping to a treehouse sanctuary offers a host of benefits that are not found in the everyday cabin or mountain home rental. The open-air design allows for an abundance of natural light and fresh air, creating a healthy living environment that is conducive to overall well-being. The sound of rustling leaves and chirping birds provides a soothing backdrop that helps to reduce stress and anxiety.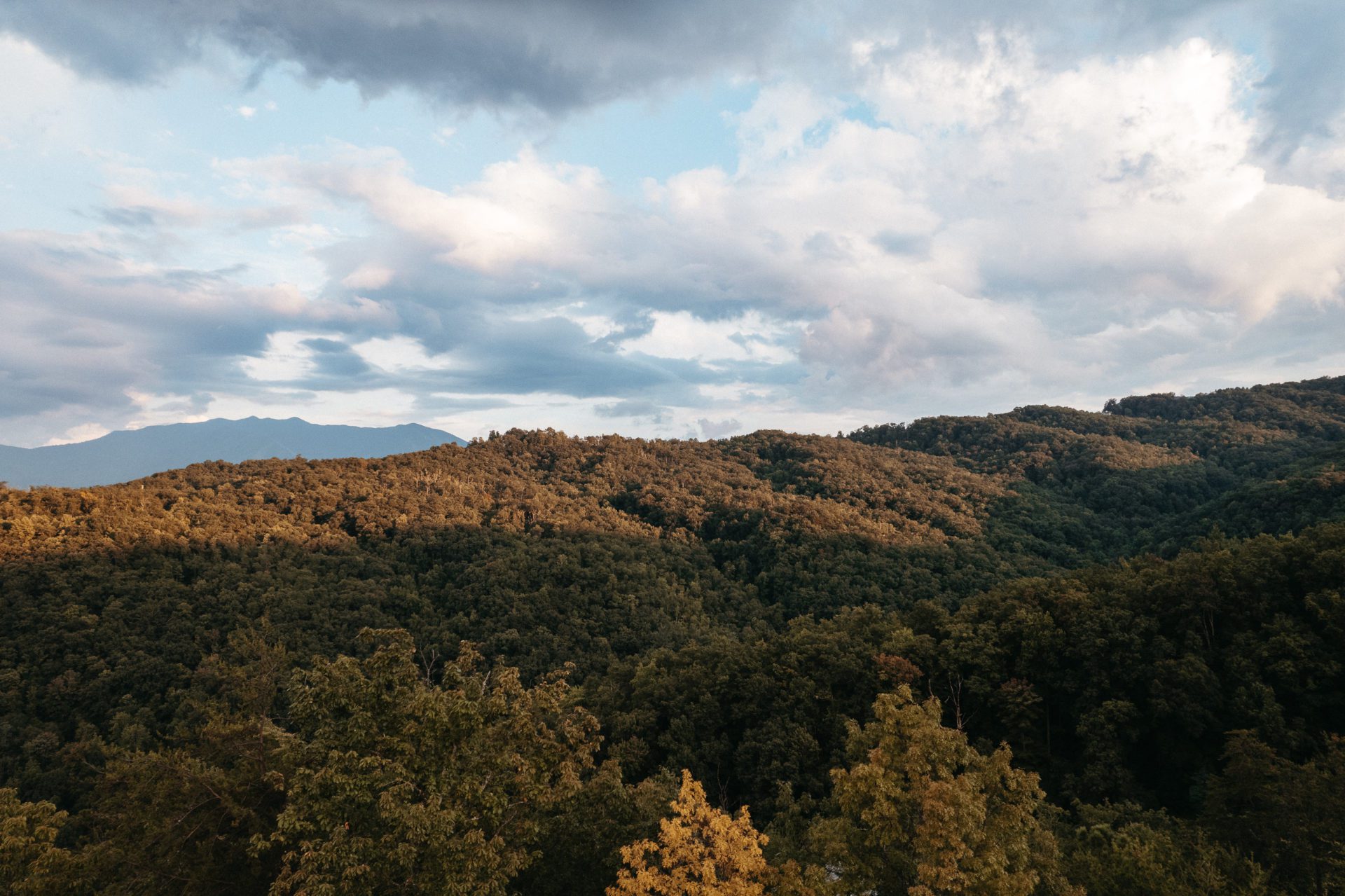 Scenic Mountain Views
The views from the treehouses are breathtaking, offering a panoramic view of the surrounding forest and wildlife. You can enjoy your morning coffee while listening to the songs of birds and watch as the sun rises over the tree canopy. Treehouse Grove offers a unique and inspiring experience that is sure to captivate your senses and provide a memorable vacation.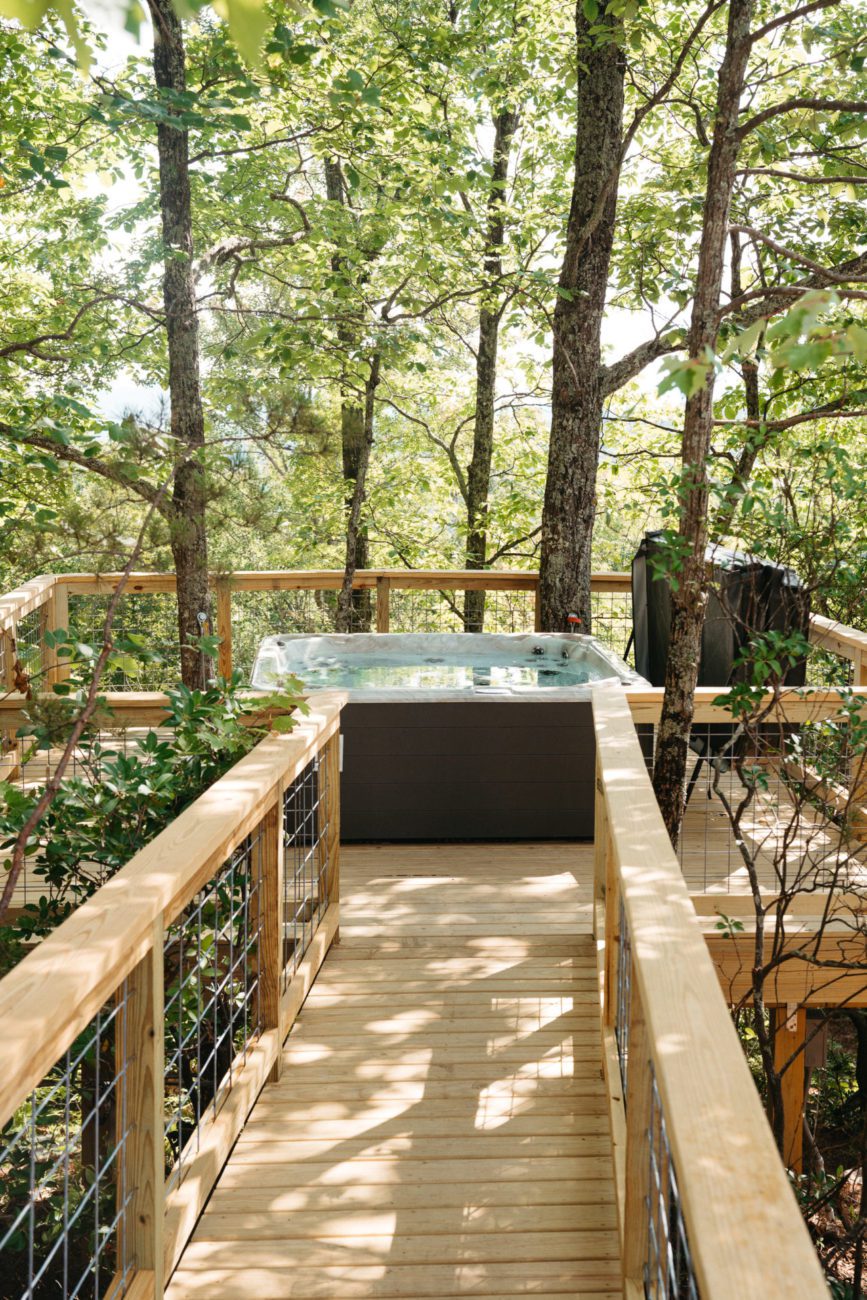 Treehouse Grove's Amenities
In addition to the benefits of staying in a treehouse, the community offers a range of activities and amenities to keep you engaged and entertained. There are hiking trails that adventure through the forest, providing a chance to explore the natural beauty of the area. After your hike, you may want to soak the day away in one of our community hot tubs; they are the perfect way to relax after a day in the Smokies.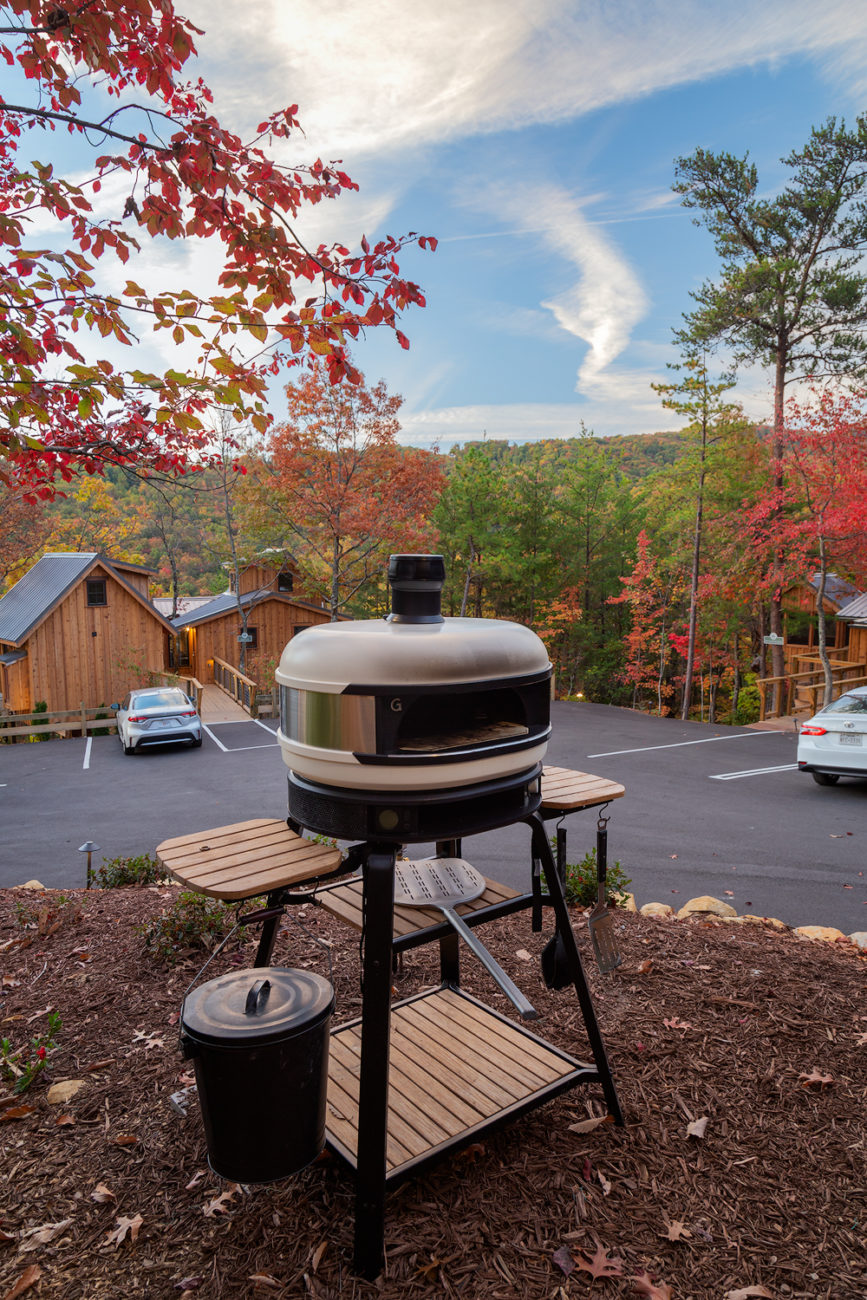 Guests also love spending their evenings by the fire at one of the firepits. There's nothing better than roasting some marshmallows after a day in the mountains! Similarly, guests love to cook on our grills, outdoor pizza oven, or even in our cooking kitchens, where you have a hot plate, air fryer, microwave, and more. Make sure to keep some extra food because your dogs will love it; Yes, it's true – we have pet-friendly treehouses! 
If you are looking for a unique and inspiring experience that offers a close connection to nature, then Treehouse Grove is the perfect getaway for you. With its sustainable design, modern amenities, and breathtaking views, you are sure to fall in love with Treehouse Grove and all that it has to offer!