Calling all fishing enthusiasts! Gatlinburg, Tennessee is a hidden gem for trout fishing enthusiasts! Nestled in the heart of the Great Smoky Mountains, this charming town offers stunning scenery, abundant wildlife, and pristine streams teeming with trout. 
Best Fishing Spots in Gatlinburg
Little Pigeon River
This popular river is stocked regularly with rainbow and brown trout, making it a great option for both beginners and experienced anglers. The river is also accessible from multiple points, making it easy to find a spot to fish & take in the crisp Smoky Mountain air! 
Roaring Fork Motor Nature Trail
This scenic trail offers a unique fishing experience in the midst of the Smoky Mountains. The Roaring Fork stream is home to wild trout, providing a more challenging fishing experience; this is not for the faint of heart. 
Greenbrier
This secluded area is a great place to find peace and quiet while fishing for brook and rainbow trout. The waters are clear and pristine, making it a beautiful place to spend a day fishing and reconnecting with your fishing buddies! 
Native Fish Species
Brook Trout
These native trout are known for their vibrant colors and elusive nature. They are a popular target for anglers of all skill levels.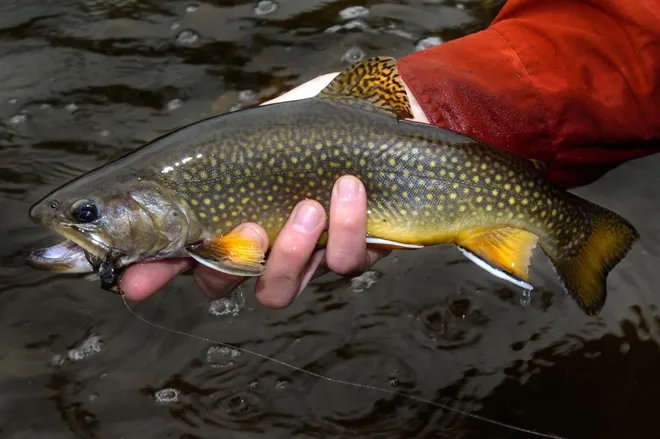 Rainbow Trout
These stocked trout are a common catch and are known for their aggressive nature and vivid colors.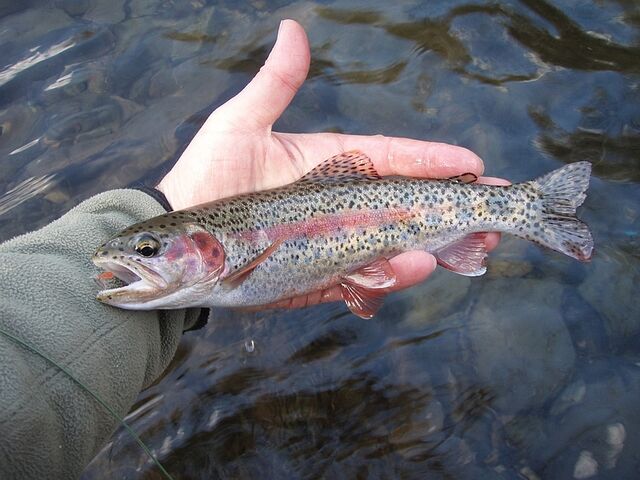 Brown Trout
These introduced trout have established themselves as a thriving population in the area. They can be a challenge to catch, but they are a rewarding fish to land.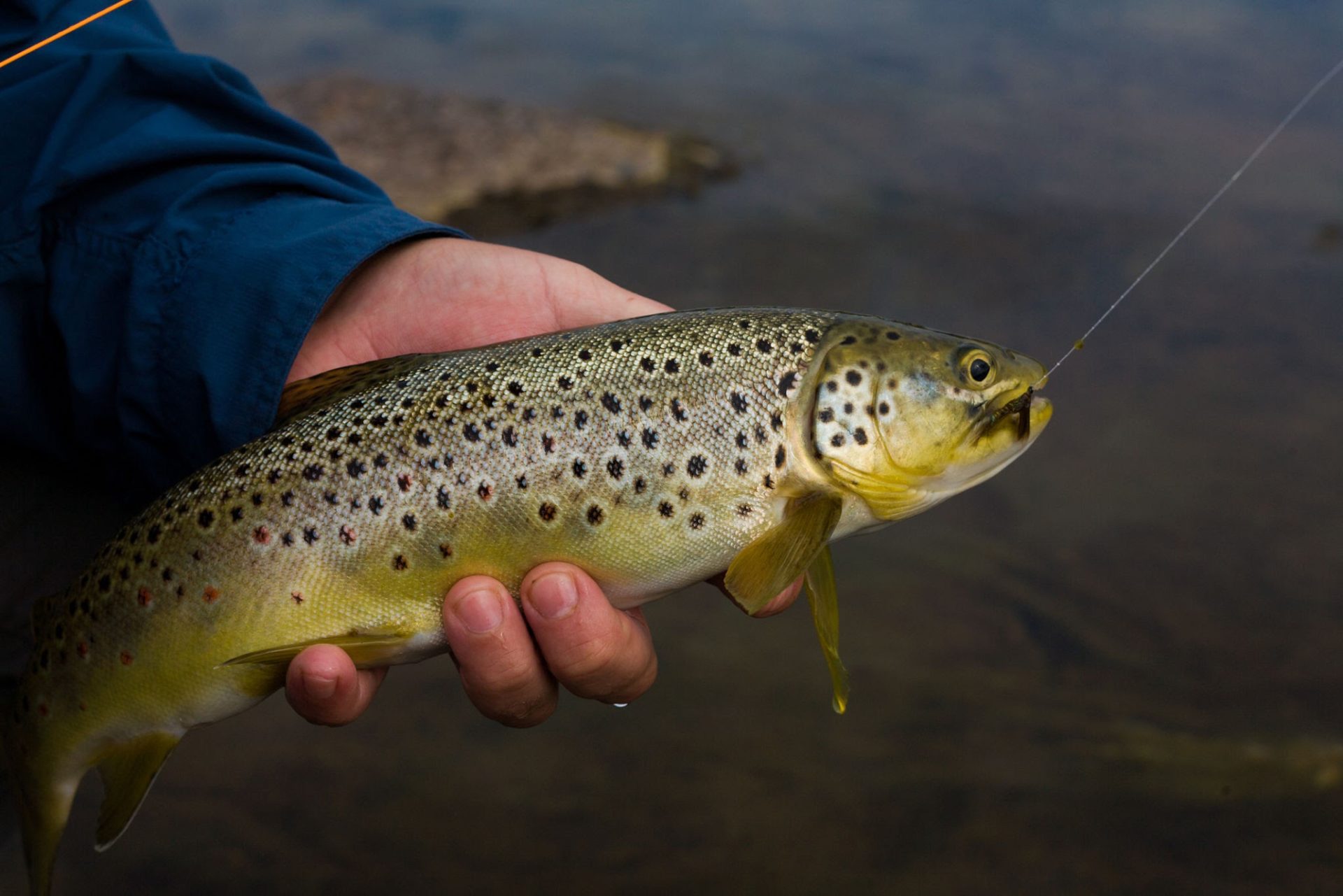 Where to Buy Fishing Gear
Little River Outfitters
This local shop offers a wide selection of fishing gear, from rods and reels to bait and clothing. The staff can provide valuable insights into local fishing techniques and the best spots to try. 
The Smoky Mountain Angler
This well-stocked shop caters to all your fishing needs. They offer a variety of fishing gear and also provide fishing licenses for both residents and non-residents. 
Orvis
Located in The Village Shops, Orvis provides a selection of premium fishing equipment and outdoor apparel. Their knowledgeable staff can assist you in selecting the right gear for your adventure.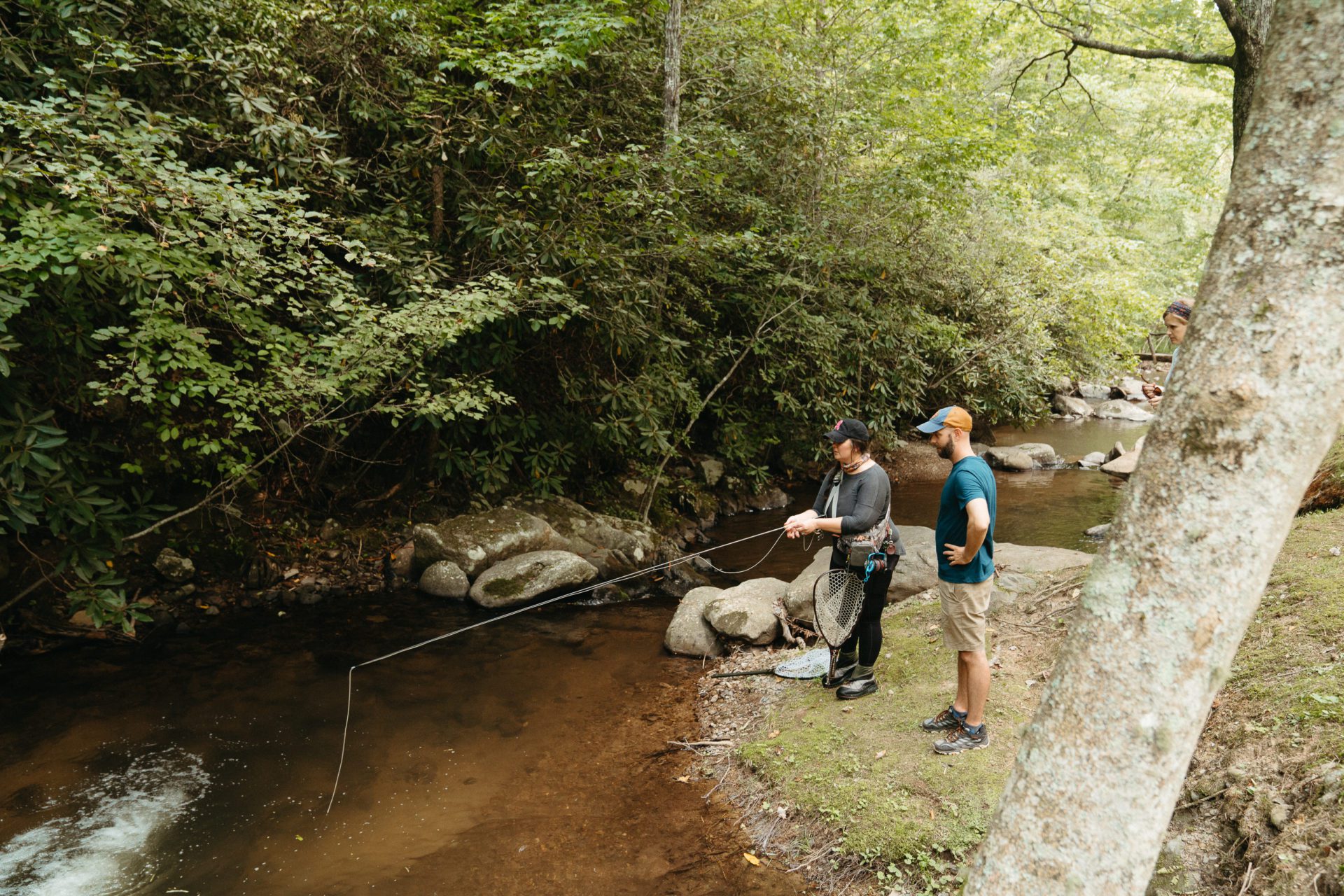 How to Get Started
To get started trout fishing in Gatlinburg, you will need a valid fishing license. You can purchase a license online or at any of the local bait and tackle shops. 
Once you have your license, you can start fishing! The best time to fish is early in the morning or late in the evening, when the fish are more active. Once you get started, be sure to use barbless hooks and release any fish that you catch that are below the legal-size limit. 
Gatlinburg is a truly special place to go trout fishing. With its pristine waters, abundant wildlife, and stunning scenery, this charming town offers an unforgettable fishing experience for anglers of all skill levels. 
So, what are you waiting for? Grab your fishing gear and head to Gatlinburg today!