Traveling to a new area can be exciting; the future is filled with exploration and adventure! However, getting there can be a little trickier. Navigating airlines and traffic is not ideal. Do you fly? Where's the closest airport? What's a nice place to stay while I visit? You've come to the right place; we'll answer all your unanswered questions!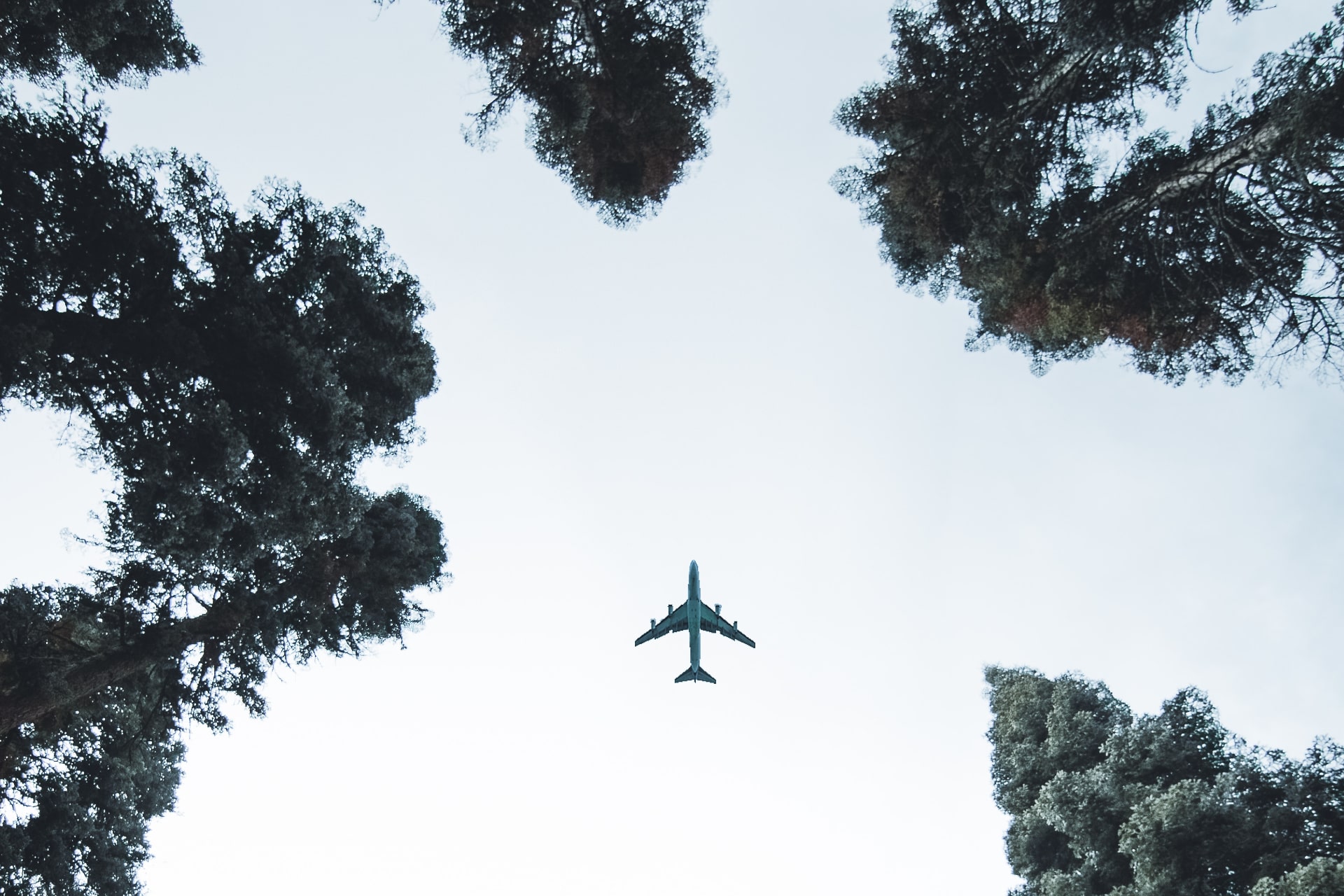 Airports
Located in Alcoa, TN, McGhee Tyson Airport is the closest commercial airport to downtown Gatlinburg. It's a relatively small, but friendly airport that's easy to navigate. It's only 12 miles south of Knoxville and currently serves 5 major airlines: Allegiant Air, American Airlines, Delta Air Lines, Frontier Airlines, and United Airlines. In this airport, you can find rental cars, which is a great option for those wanting to explore the city.
However, there are a few regional airports that cater to Gatlinburg travelers, as well. One option is the Asheville Regional Airport, which is approximately 2 hours away. Note that you will drive over the Smoky Mountains divide to get into Gatlinburg. Another option is the Tri-Cities Airport in Blountville. Now this is about 100 miles from Gatlinburg, TN. Finally, there's Chattanooga Metropolitan Airport, which is close to 2 1⁄2 hours away. This is another smaller airport that's easy for new travelers.
Getting Around Gatlinburg
Once you get to Gatlinburg, what's the best way to get around? As previously mentioned, you can get a rental car, which is a reliable way to get around. If you're looking for something more adaptable and flexible, there are a few options. Uber and Lyft are active in the city. You can also take the Gatlinburg Trolley, which runs all over the city. You can also rent scooters, which are a fun way to explore the city!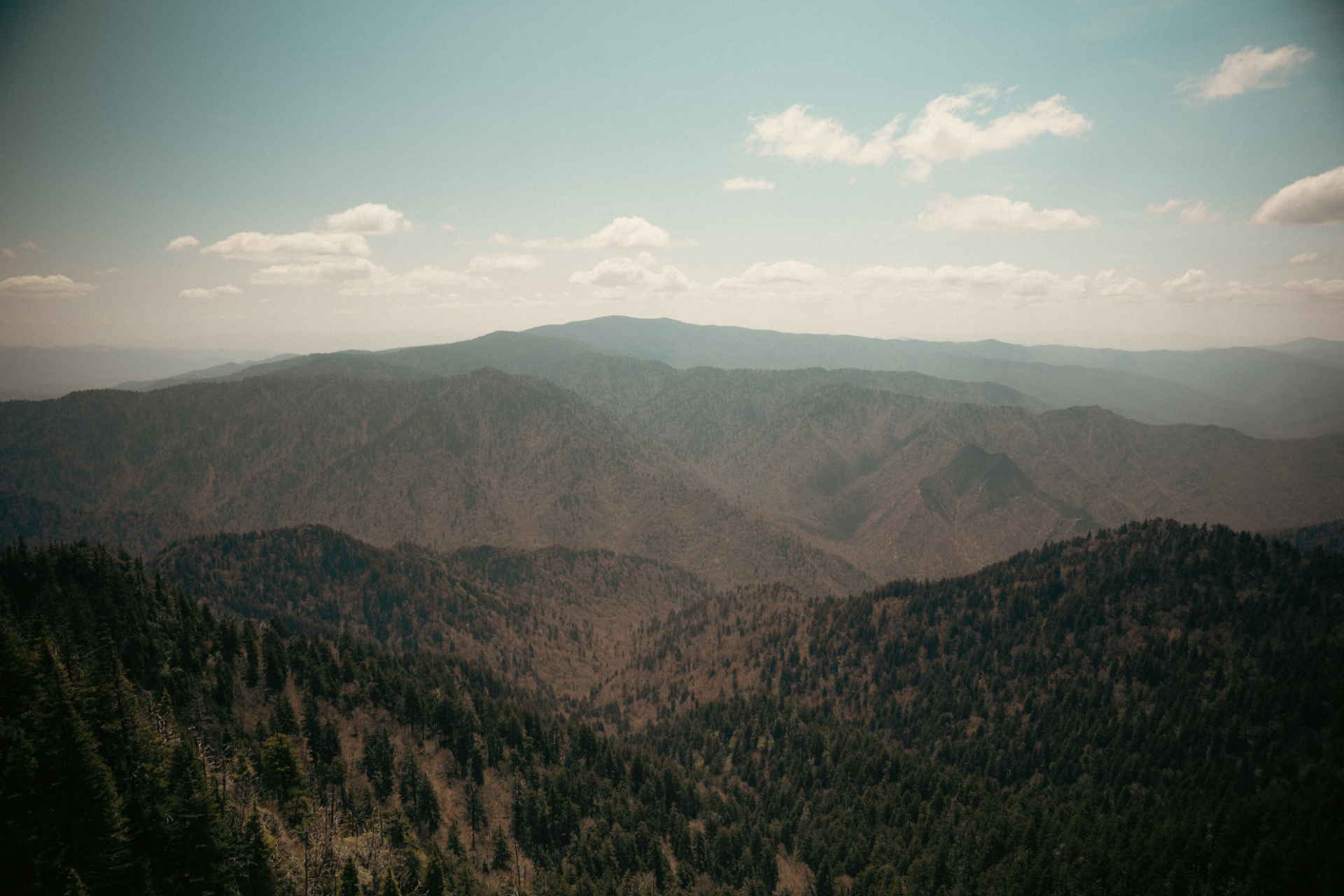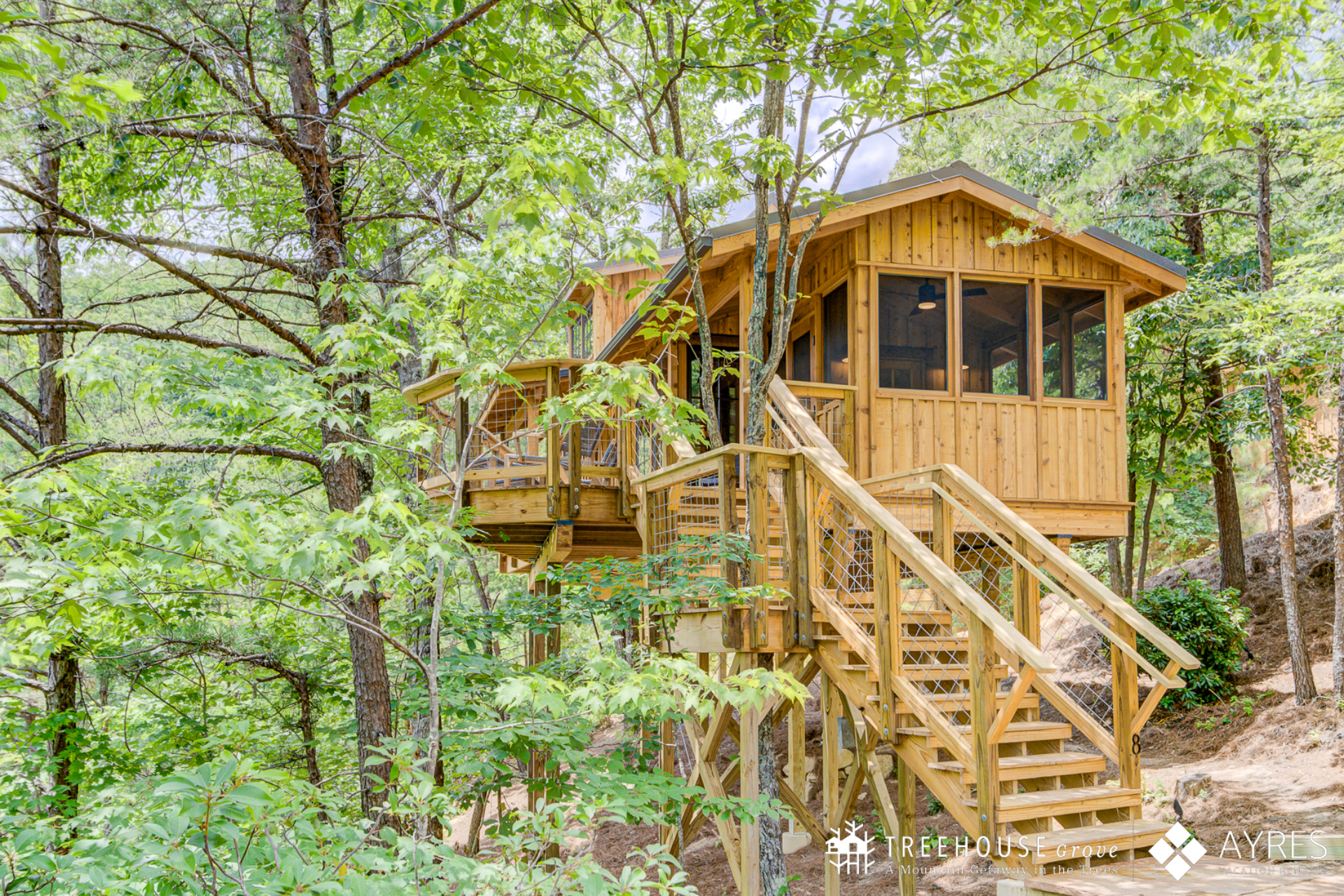 Where to Stay
In Gatlinburg, there are tons of cabins, hotels, motels and Airbnbs. However, we recommend Treehouse Grove (obviously)! Treehouse Grove is a luxury treehouse resort built and designed by "Treehouse Master" Pete Nelson. It's located just a few miles from downtown Gatlinburg, yet at the doorstep of the Great Smoky Mountains National Park. You feel secluded and isolated – surrounded by a creek, mountains and woods. However, you're so close to downtown Gatlinburg, where there are so many restaurants, attractions and shops! It's a very easy to way to make your trip unforgettable.
If you're interested in booking a treehouse getaway, click here! You can also give us a call at (865) 409- 1410 and we can walk you through it.