Longing for a relaxing trip to the mountains? In our humble opinion, now's the best time to make your dreams come true! There's nothing like crisp autumn mornings spent tucked in a blanket enjoying the falling leaves, coffee on the porch, and the babbling of a nearby creek. Then, you can spend your evenings huddled by the fire, making s'mores, and watching your comfort movies. You'll never forget your treehouse getaway in the Smokies.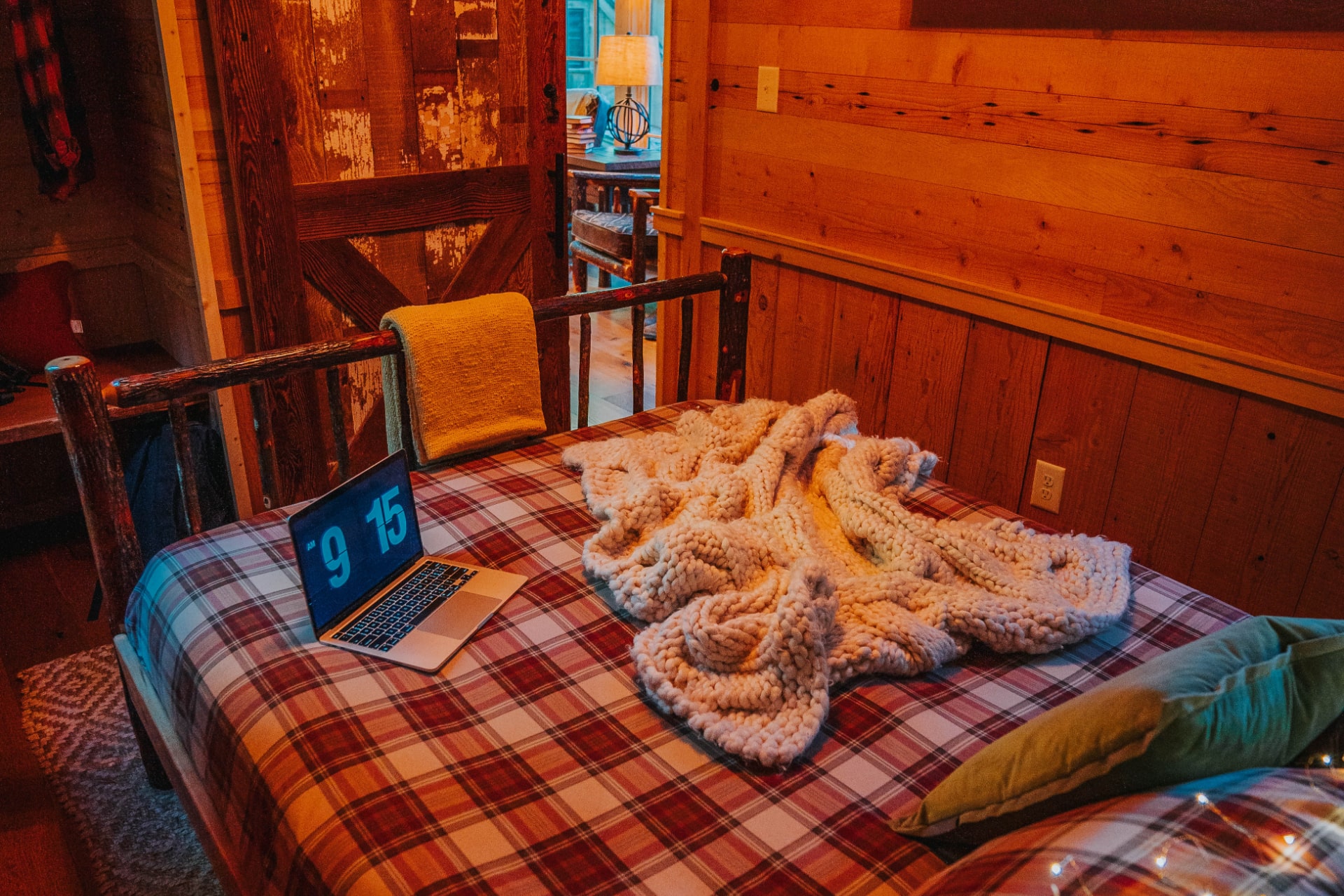 On-Site Amenities to Make Your Stay Worthwhile
Aside from the scenic mountain views, Treehouse Grove is full of things that will create the perfect atmosphere for your fall getaway. Each treehouse is equipped with a personal Solo stove, perfect for cozying up with the whole family. If s'mores are calling your names, you can light up one of the on-site communal firepits. Spend your evenings making homemade pizza using our outdoor pizza oven or soaking the day away in our new community hot tubs! You can also fly-fishing in the creek! There's something for everyone to enjoy at Treehouse Grove.
Gatlinburg Events Happening Fall 2022
A family favorite event is the Smoky Mountain Harvest Festival. Enjoy over-the-top fall décor and vote for your favorite display! If you're hoping to shop-till-you-drop, Gatlinburg's Craftsman's Fair is the spot for you. Featuring over 200 local artists, you can purchase all sorts of unique goodies! If you're coming for Halloween, you'll want to check out Ripley's Fight Fest. There's a new theme every week! There's more where that came from. Click here to view more festivities happening around town this fall season.