It's that time of year: time to stuff your face with delicious goodies, surround yourself with friends and family, and show gratitude for all that you're blessed with. Thanksgiving is right around the corner! For those of you who wish to spend it in the Smoky Mountains, surrounded by scenic mountain views and babbling creeks, here's a list of all the events and celebrations of the season nearby!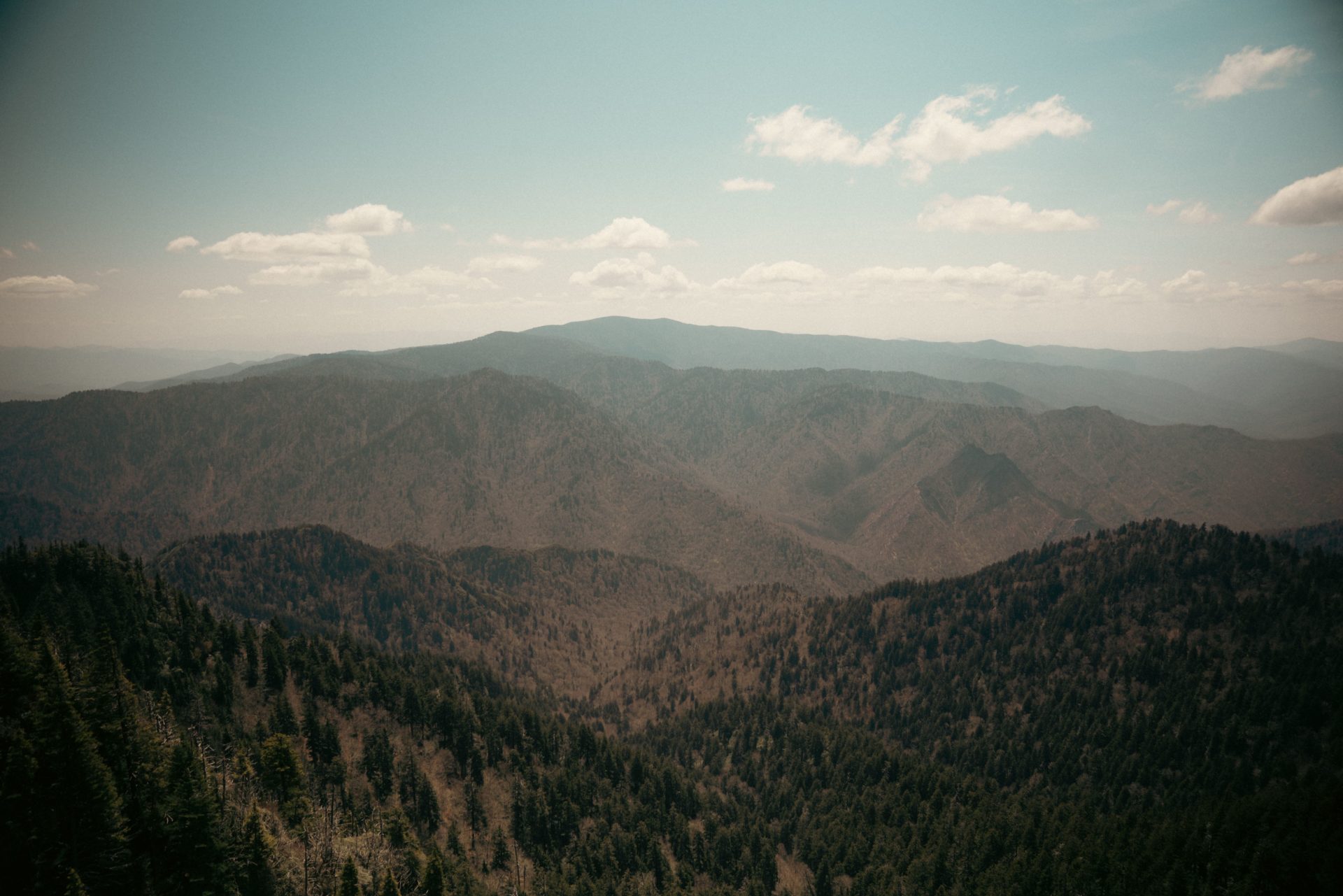 Thanksgiving Events in Gatlinburg
Annual Thanksgiving Feast: Hosted at the Gatlinburg Convention Center, this event offers a scrumptious buffet-style meal with all the classic Thanksgiving dishes. It's an opportunity for both locals and visitors to come together and enjoy the warmth of togetherness on this special day. 
Thanksgiving Dinner at Arrow Creek Campground: For those who prefer a more rustic Thanksgiving experience, the Arrow Creek Campground provides a unique and tranquil setting for a Thanksgiving dinner. Surrounded by the natural beauty of the Smoky Mountains, this is an ideal spot for those looking to dine under the open sky and reconnect with the great outdoors. 
Lights Over Gatlinburg at Gatlinburg SkyPark: When the sun sets on Thanksgiving Day, the lights come alive in Gatlinburg. Gatlinburg SkyPark offers a stunning view of the Great Smoky Mountains, and during the Thanksgiving season, they illuminate the skies with enchanting lights. 
Black Friday Shopping at Tanger Outlets: Head to the Tanger Outlets in Sevierville, a short drive from Gatlinburg, and take advantage of great deals on your favorite brands. It's the perfect way to start your holiday shopping and snag some incredible bargains.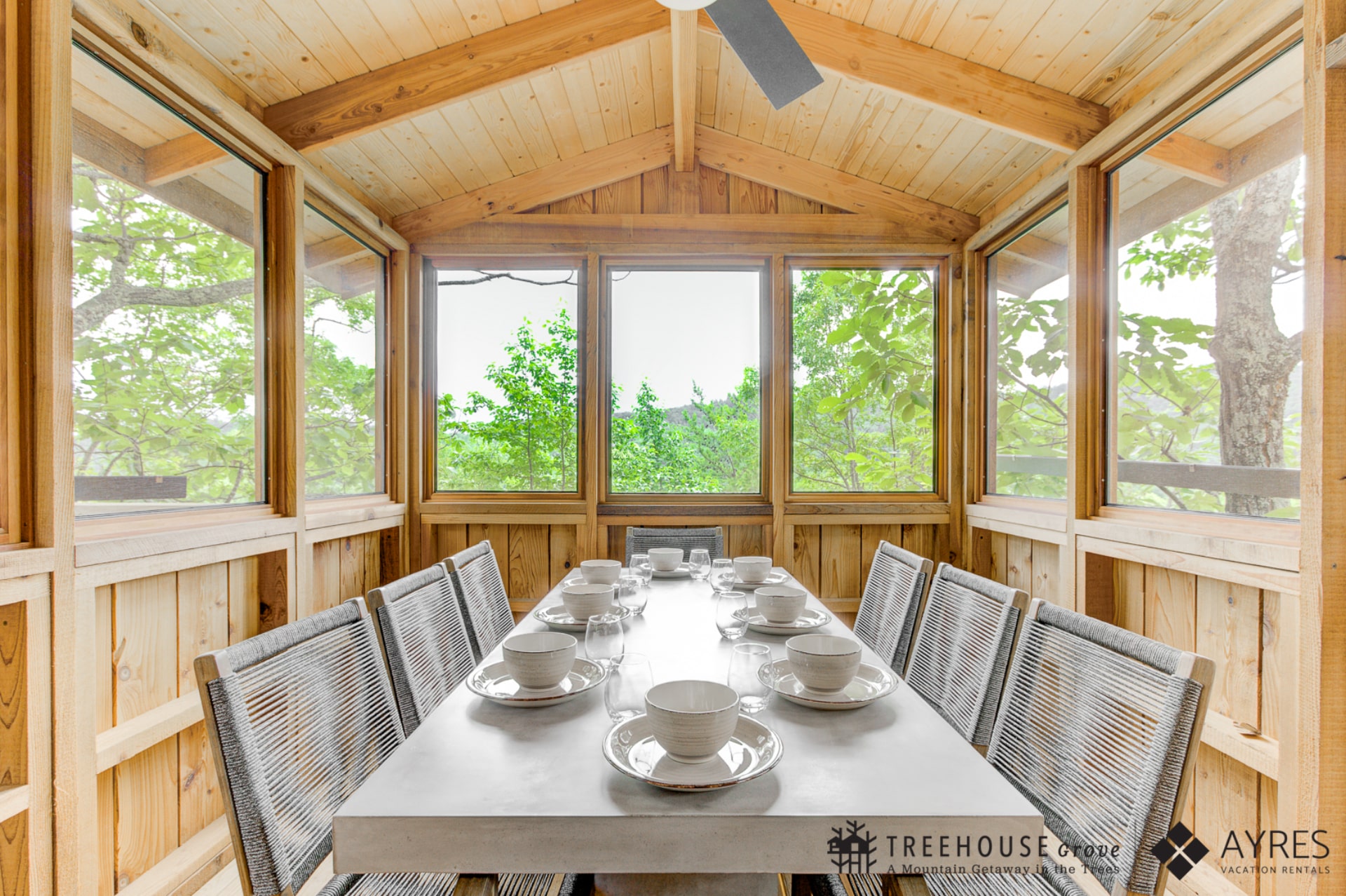 Where to Eat on Thanksgiving in Gatlinburg
While celebrating Thanksgiving in Gatlinburg, you might want to dine out and savor a delightful Thanksgiving meal without the stress of cooking. Fortunately, Gatlinburg offers a variety of restaurants where you can enjoy a hearty Thanksgiving dinner. Here are some top choices: 
Cherokee Grill: A rustic and cozy setting offering a special Thanksgiving menu featuring turkey, ham, and all the traditional trimmings. 
Calhoun's: Known for its southern hospitality, Calhoun's serves a delicious Thanksgiving feast, complete with turkey and all the fixings. 
The Peddler Steakhouse: If you prefer a steakhouse experience, The Peddler offers mouthwatering steaks along with Thanksgiving classics. 
The Park Grill: Offering a traditional Thanksgiving dinner with all your favorite dishes, The Park Grill is a family-friendly restaurant. 
Smoky Mountain Brewery: This brewery serves craft beer and a classic Thanksgiving feast in a relaxed and fun atmosphere. 
Bennett's Pit BBQ: If you're a barbecue enthusiast, don't miss Bennett's Pit BBQ for a finger-licking good Thanksgiving meal.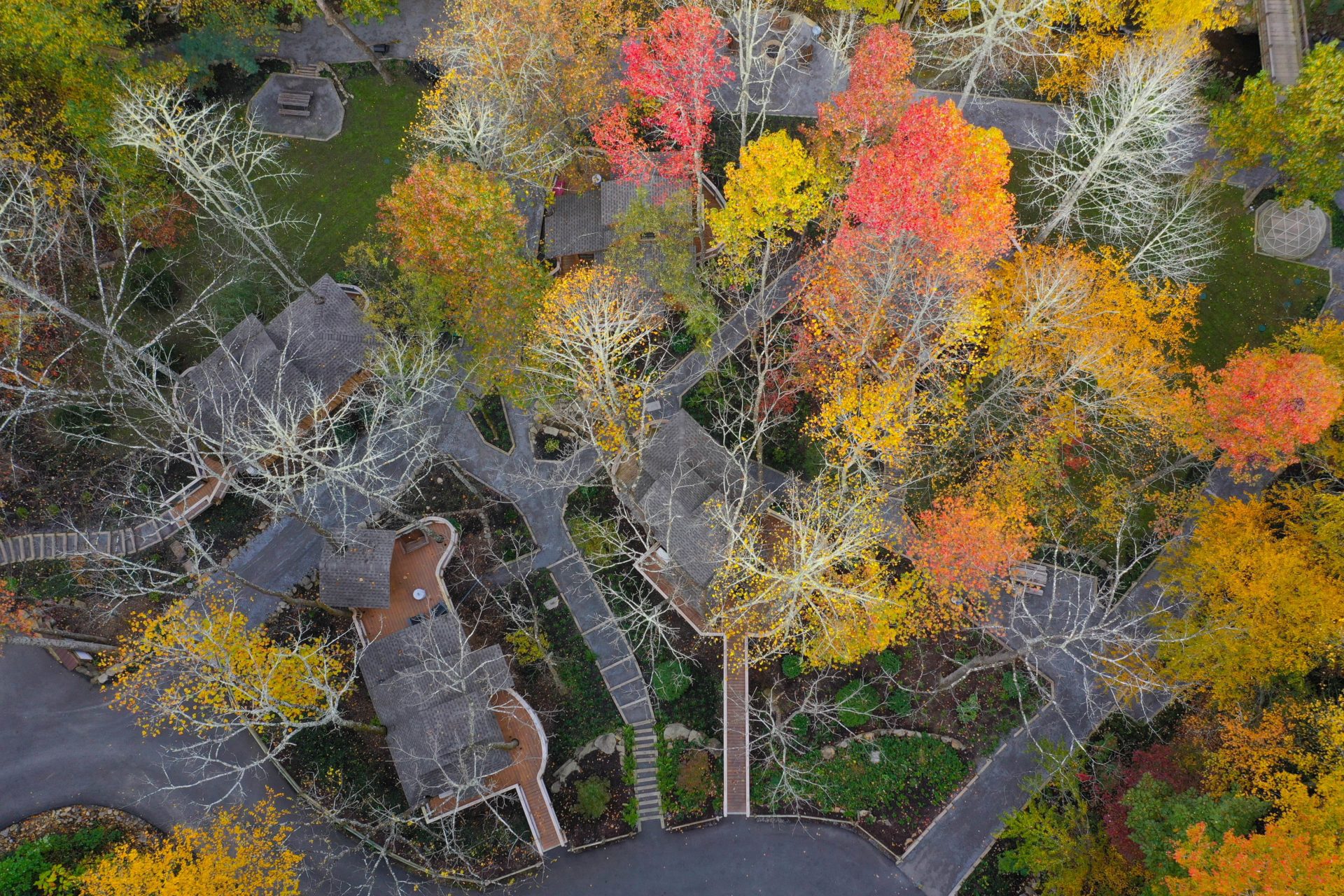 We hope that you feel more prepared for this holiday season; there's something on this list for everyone in your group! Cherish these moments with friends and family and make memories to last a lifetime. If you're in need of a place to spend Thanksgiving, we're open and available! Thanksgiving in the trees? Yes, please!  
Book Now