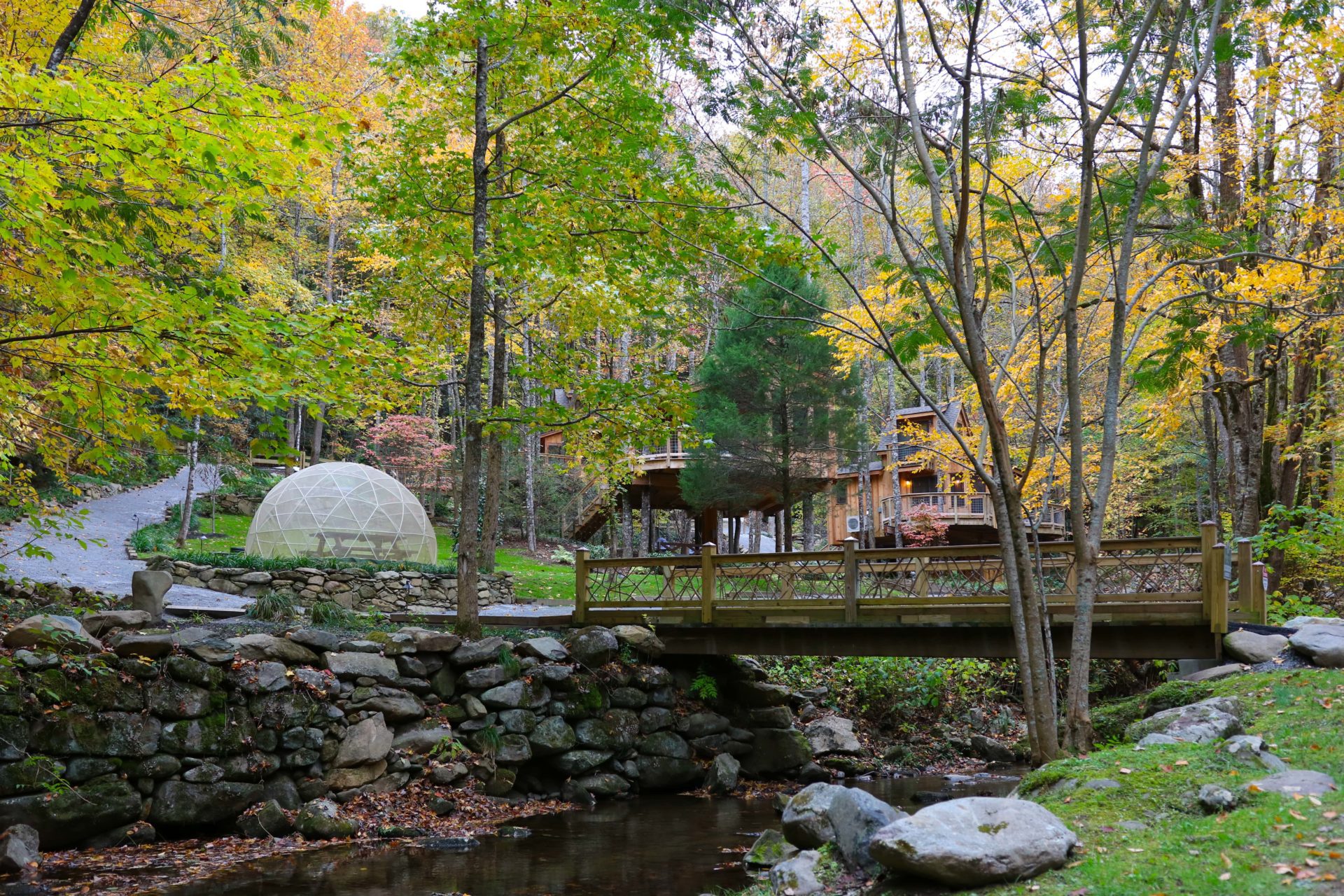 What is Glamping?
"Glamourous" and "camping" merge together to form "glamping," where nature and luxury meet. It's designed for those wanting to indulge in nature, but not get down and dirty. Designed to embrace and immerse yourself in nature, glamping is a unique experience for adventure-seeking people. Glamping facilities are fit with all your favorite luxurious needs, traditionally including a bathroom, bed and more.
Why Go Glamping?
Glamping encourages a new kind of getaway – full of nature, laughter and reconnection. By embracing this new kind of travel, you'll make memories to last a lifetime. Spending time with family has never been so fun! It's easy to get stuck in a monotonous routine. Staying in a tiny hotel room with the same old views is not the ideal getaway. Break out of your routine and choose glamping.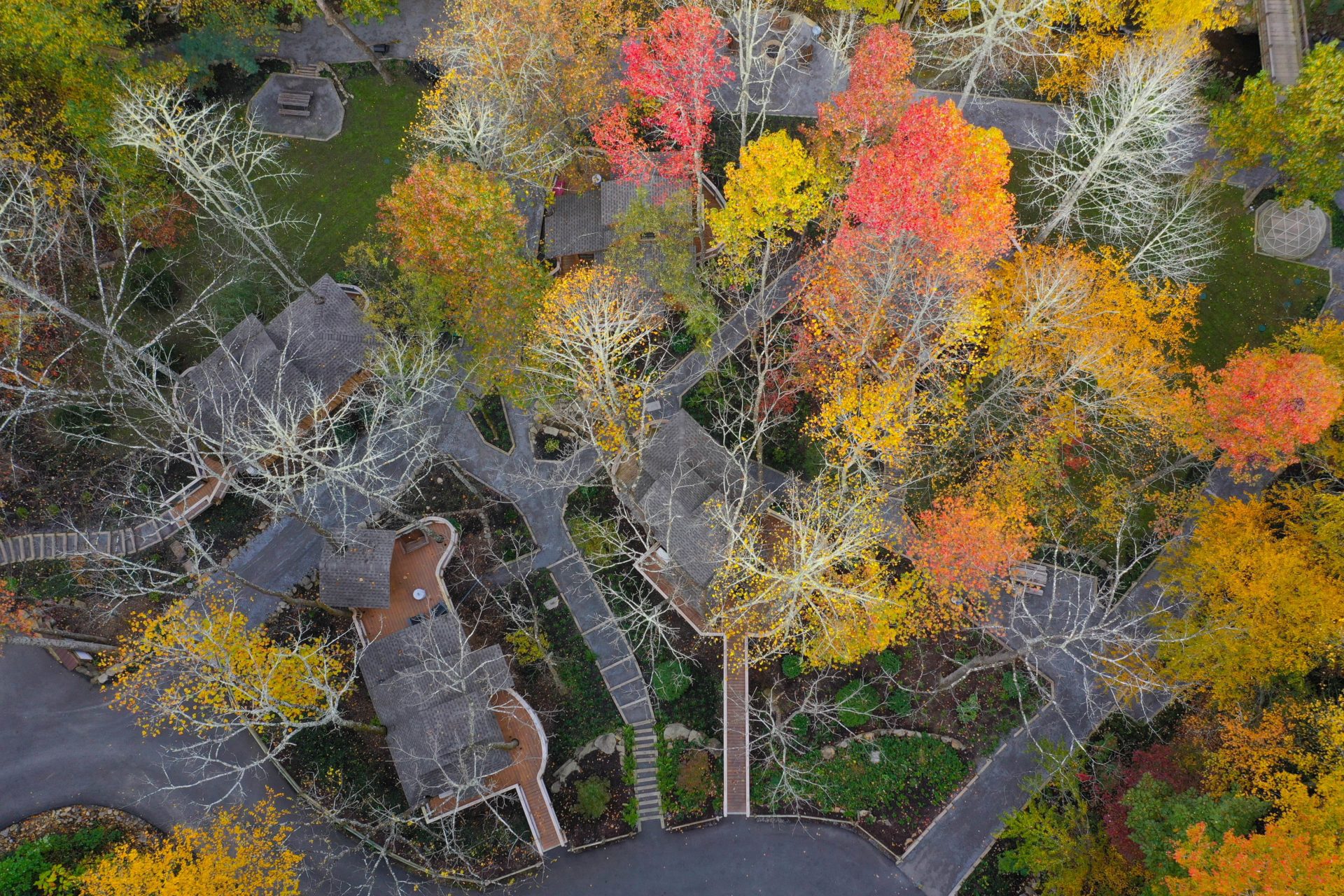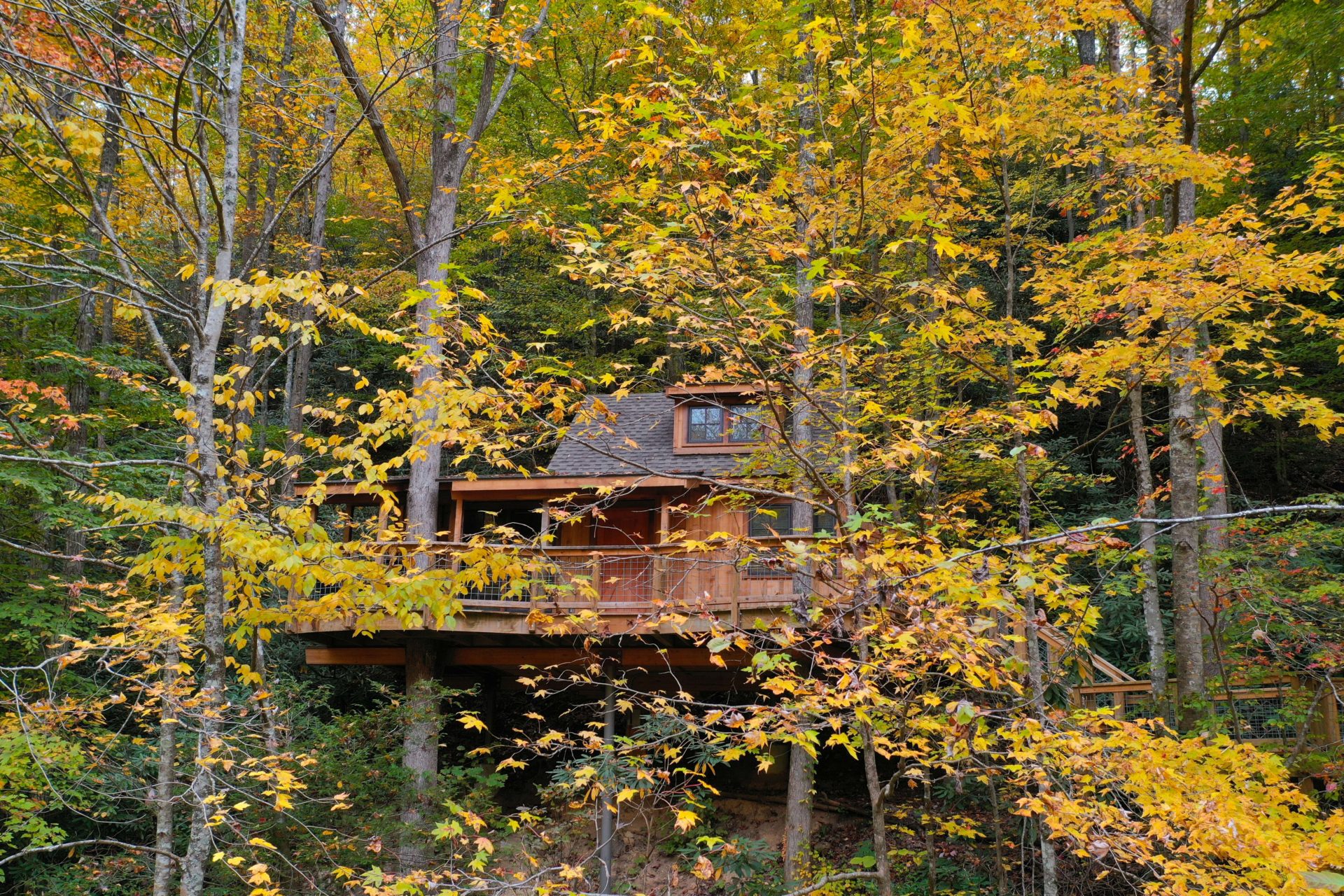 Glamping at Treehouse Grove
A treehouse is the best way to experience glamping (we're not biased 😉). But seriously, it's too fun! You can see everything from a new viewpoint, truly embrace nature and embrace your inner child!
Treehouse Grove is made with all your luxurious necessities: bathrooms with a shower, queen beds, refrigeration, heating and air conditioning and so much more! We even have some of the best amenities, including hot tubs, grills, outdoor showers – the list goes on. Our treehouses were designed for the ultimate getaway, with ease and comfort in mind.
10 Reasons Why Glamping is Better Than Regular Camping
Here are 10 reasons why you should pack up your bags for a unique trip
to go glamping in Tennessee in our luxurious glamping treehouses:
Glamping is an affordable way to enjoy the great outdoors.
Glamping is eco-friendly.
Glamping is convenient.
Glamping is relaxing.
Glamping is economical.
Glamping is romantic.
Glamping is adventurous.
Glamping is affordable.
Glamping is luxurious.
Glamping is FUN!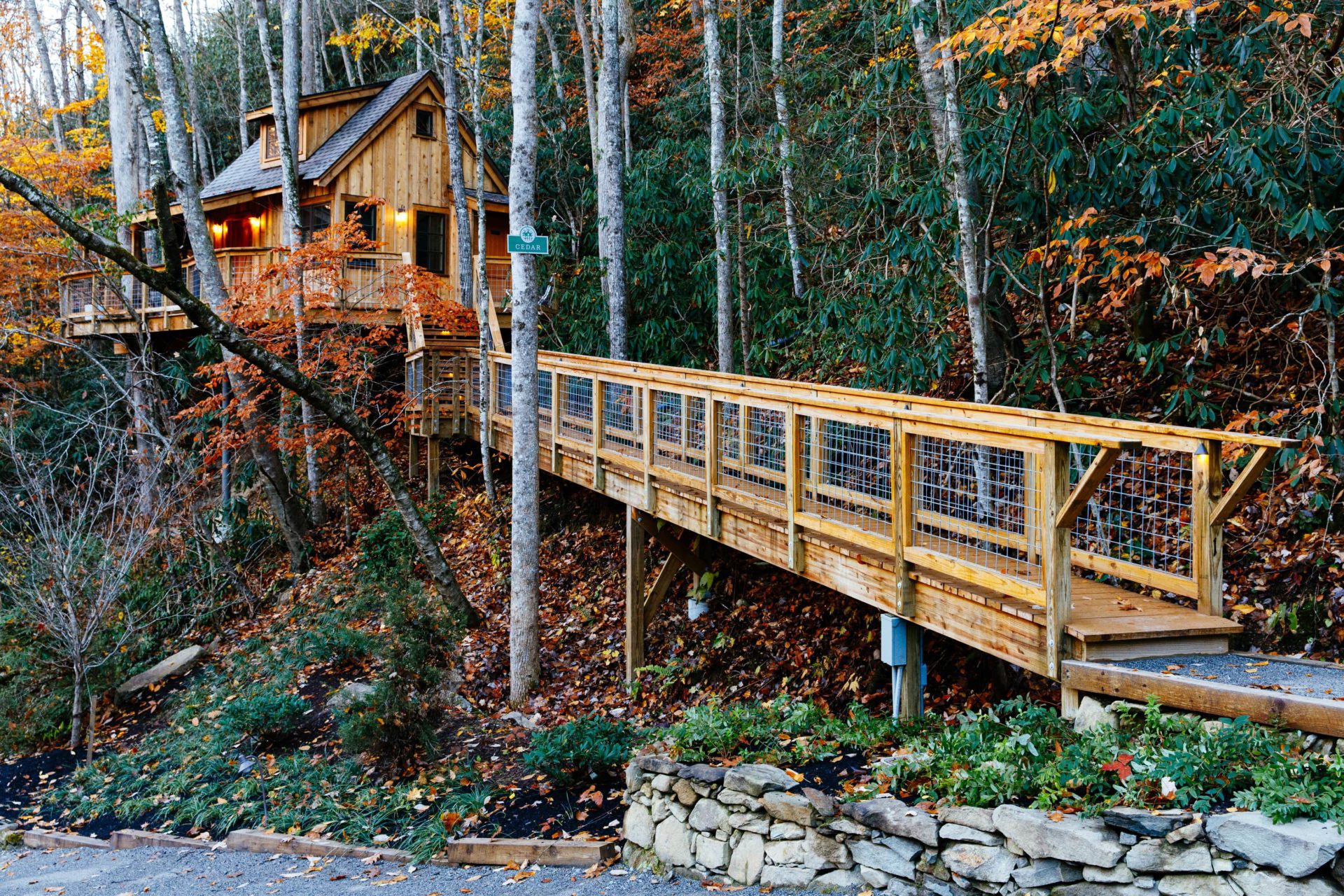 Life is made in those out-of-your-comfort-zone moments. Choose a different kind of vacation and go glamping! Better yet, choose Treehouse Grove! Click here to book a treehouse today!