If you've just stumbled upon Treehouse Grove, please allow us to introduce ourselves!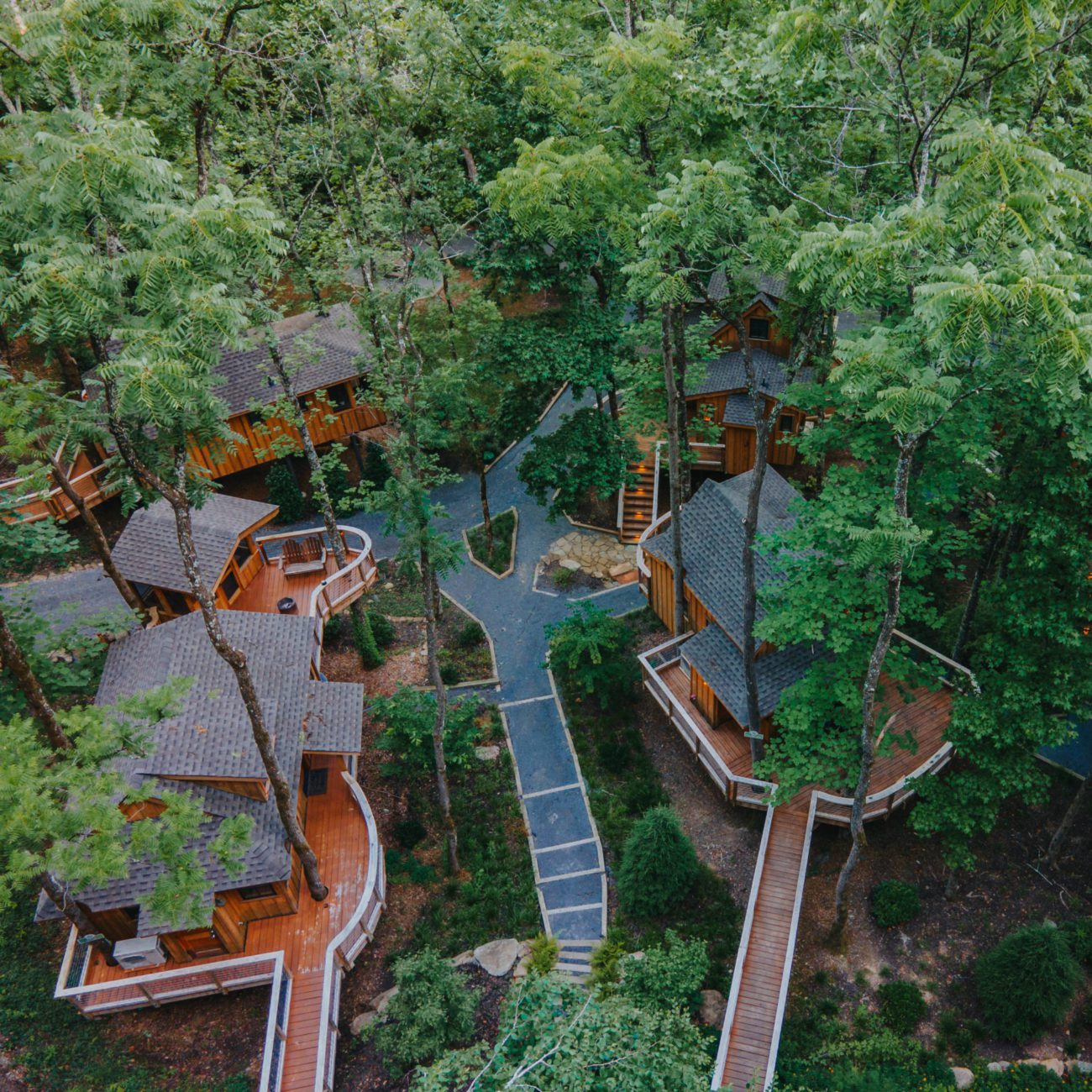 Imagine waking up to the sound of birds chirping and leaves rustling in the wind. You open your eyes to see the sunshine peeking through the trees, and you realize you're not in your bed at home. Instead, you're in a magical treehouse surrounded by nature, and it's all thanks to Treehouse Grove. 
Treehouse Grove is a dream come true for anyone who has ever wanted to live in nature or simply escape the hustle and bustle of the city. Nestled in the heart of the Great Smoky Mountains, this resort offers visitors a chance to stay in one of sixteen luxurious treehouses, each with its own unique design and amenities. 
From the moment you arrive, you'll be struck by the beauty of the surrounding forest. The treehouses are built on stilts and perched high up in the trees, giving you an unparalleled view of the mountains and the creek below. Inside, you'll find everything you need for a comfortable and unforgettable stay. 
Each treehouse comes equipped with a cozy bed, a fully equipped kitchen, a bathroom with a shower, and a living area. But the real highlight of your stay will be the opportunity to commune with nature. Step outside onto your private balcony with a private firepit, and you'll feel like you're in a whole other world. 
Whether you want to spend your days hiking in the mountains, fishing in the creek, or just lounging in your treehouse with a good book, Treehouse Grove has something for everyone. And if you're looking for a bit more adventure, the resort is only a couple of miles from Gatlinburg, Sevierville, and Pigeon Forge, where all the action happens! 
At night, you can roast marshmallows over the fire pit and enjoy the peace and quiet of the forest. If you're lucky, you might even catch a glimpse of the local wildlife, including lots of birds, deer, and even the occasional black bear! 
In conclusion, Treehouse Grove at Norton Creek is a magical place where you can escape the stresses of modern life and connect with nature in an utterly unique way. So, pack your bags, leave your worries behind, and come join us in the trees!